The Politician's Husband is a drama exploring what happens in a political marriage when the wife becomes more successful than her husband.
David Tennant stars as Aiden Hoynes, a senior Cabinet Minister, who is happily married to Freya, a junior Minister who has consistently put her own career ambitions on hold for the sake of Aiden's career and their family.
When Aiden's career path to the top echelons comes to an abrupt halt, the power balance within his marriage is irrevocably shifted as he witnesses his wife's political career soar.
In his desperation to cling to power, Aiden risks destroying everything he holds most dear.
The Politician's Husband continues on Thursday at 9pm on BBC Two.
RELATED LINKS:

Details of all of David's TV work, including guest starring roles can also be found in this section.
The official BBC website for The Politician's Husband.
Learn about the writer of The Politician's Husband.
Learn about the cast and crew.

TV GUIDE:
If you liked this then you may want to explore more of David Tennant's televison projects: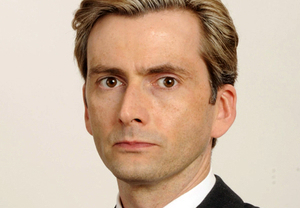 DAVID ON AIDEN:
There is an aggressive streak in Aiden that emerges too. But then again he's a man who is pushed quite far. He has had everything, and suddenly he has nothing. So I think it's quite understandable that when he's pushed into a corner, he comes out snarling and biting. As things go on, however, we find that Aiden and Freya aren't quite the golden couple they believed themselves to be, and that comes out quite violently within their relationship at one point, and in quite a shocking way.
Read the full interview here....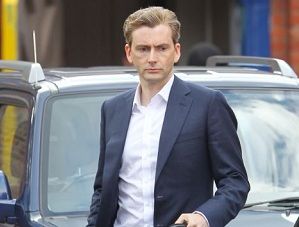 ON SET PHOTOS:
View some photos of David Tennant filming in his new BBC Two political drama series, The Politician's Husband
here...

Source: BBC Media Centre / April 2013
Source: BBC Press Office / June 2012